About Us
Rex Whitford
MFinPlan, Dip: FSMB, FP, HRM, ORM, FLM, SPA, Accredited SMSF Specialist
"I believe all Australians deserve the opportunity to create wealth to achieve the things in life that are important to them in life. We aim to achieve this through superior professional knowledge and service coupled with an intimate understanding of client values"
Rex began his working life with the Royal Australian Navy (RAN). During his 20 year career, he served as an Air Controller and saw action during the Gulf War and East Timor. He commenced his financial planning career in April 2001 as a financial planner in Sydney. Rex brings to the financial planning industry a wealth of experience in planning for complex scenarios using his vast analytical ability. Rex has completed his study of Masters of Financial Planning, a qualification few in the profession have attained. He is also a member of the Self-Managed Superannuation Professionals Association of Australia, (SPAA).
Rex is an accredited specialist adviser in the area of Self-Managed Superannuation and Specialist Fellow member of the SMSF Association of Australia.
When Rex is not assisting clients to meet their financial goals or assisting them with financing solutions, you will find him enjoying family life or playing the piano. Originally from Sydney, Rex moved with his wife Angie and daughter Jessica to South Australia to join the Adelaide office in 2002. In 2008 Rex created Wealth For Life Financial Planning, offering high quality strategic financial advice to his private clients as well as funding solutions.
Rex seeks to serve clients through superior professional knowledge and strategies to achieve their goals. This requires an intimate knowledge of client values and what is important to them. It also requires a deep understanding of the prevailing legislation and economic environment and how this relates to clients circumstances. This understanding coupled with the ability to provide funding solutions where appropriate combines to produce a very desirable outcome for clients.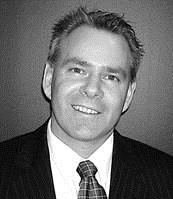 What about your financial plan?
A financial plan should be placed in writing, consider your short, medium and long-term financial goals, your current assets and liabilities, as well as important issues like investment, superannuation, retirement, taxation, insurance and estate planning. Your financial plan should also be a living document, reflect your changing lifestyle and consider how to manage your financial affairs on an ongoing basis, the administration of your investment portfolio as well as ongoing financial advice.
Rex is pleased to be able to offer you an appointment. There will be no charge and no obligation, just a chance to see how we might help. So contact Rex on the above number, visit the web site or email him to arrange your appointment.